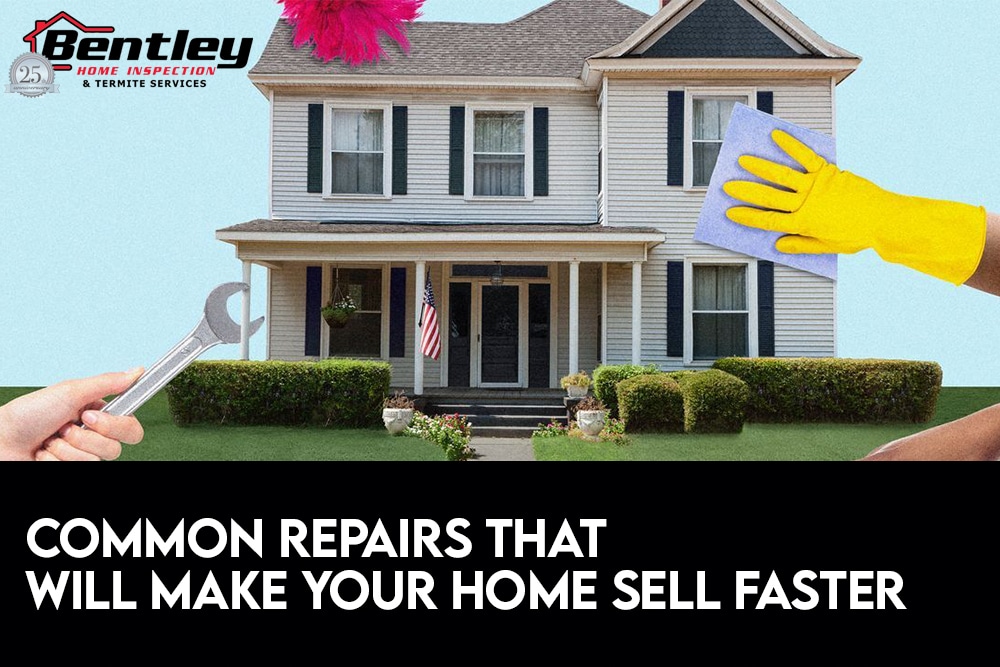 Before selling your house, you must know how to make it more appealing. These are some minor home improvements that can make a big difference in the selling price of your property.
It can seem like several things need attention when preparing your house for sale. It's easy to get swamped with worry and feel like you're not doing enough. But these little improvements can go a long way in making your home look better and more appealing to potential buyers. Knoxville Home Inspectors can perform an inspection to help you decide what's worth replacing before selling to ensure a faster sale.
There are multiple things to consider when preparing for a sale, but these small modifications can make a drastic difference in the overall appeal of your property.
Benefit Of Home Improvement
With the cost of living rising, homeowners are looking for ways to get more money for their homes. Home improvements are one way to make that happen. Home improvements can also play a positive role and significantly impact the value of a home. Home improvement is integral to the overall real estate strategy and should be considered when selling your home. You can sell your home above the list price by doing minor or major renovations, adding value to your house, and making it more desirable for buyers.
Home improvements can improve the resale value of your home, increase its curb appeal and make it easier to sell. 
Repainting The House
Painting is one of the most economical ways to transform a room or an entire house. It is not only cost-effective but can also help you achieve a professional look in your home.
Color trends are constantly changing and shifting. Using trending colors can help you achieve a professional look for your home without spending too much money on other things.
The most important thing when painting, is ensuring that you have the right colors for the room, so it doesn't look bland. A professional should be able to provide color recommendations from their perspective. Before you apply a fresh coat of paint, get an inspection from a Home Inspection Company in Knoxville TN, to get underneath any paint issues you may have. Bubbling or warping paint may indicate more significant matters such as moisture and pests.
Landscaping Your Front Yard
When people see your house, they do not just see the outside of your home. They also know the outside of your yard, which is why keeping it clean and tidy is essential.
Landscaping can be a big selling point for homeowners who want to sell their homes. The outside of your home can give buyers the impression that you care about what happens in and around your property.
The key idea here is that landscaping helps sell homes faster because people get a better first impression when they see a well-maintained yard on a home for sale.
Replace The Flooring
Flooring is one of the most essential features of a home. With the recent trends in the market, more homeowners are replacing carpets with hardwood flooring or uniform flooring to create a seamless feel throughout the house.
Replacing carpet with hardwood flooring is an improvement that 26% of homeowners make to sell their homes faster. It gives a fresh look and feel and can be done relatively quickly compared to installing a new carpet.
Update Lighting Fixtures
Replacing your home's lighting can be a simple update that will sell your home more quickly. A vital thing to consider when updating your home is the effect on the overall look and feel of your home.
When it comes to lighting, there are a few key things that you should keep in mind. You want to ensure that you're not mixing gold and silver tones or anything else that might be too trendy for your home. You also want to ensure that you're not going too bright, which can make rooms feel smaller than they are.
Here's how to update lighting throughout your house:
– Pick what kind of light fixture you would like. If it's an old fixture, consider replacing it with something similar in style but with more modern technology (LED lights).
– Consider the room where the light will be placed and pick a color scheme based on its function. For example, if this is going into a kitchen, go for warm colors like reds and oranges; if this is going into a living room.
Have you ever tried to sell your home in the past? Did you find it difficult because of its condition?
You may have been frustrated with the lack of interest or no offers. Well, your frustration can end with AI-assisted home inspections. Many homeowners use them to sell their homes faster.
Aesthetic appeal is a crucial factor influencing how quickly a property will be sold, but so is the internal condition. That's why an inspection report is attached to the listing so potential buyers can see what they're getting into before they decide to invest thousands of dollars in a home.
Home inspectors are not just "eyes" looking for problems and taking photos. They are experts who understand your home and look for the subtle signs of property damage.
There are many Home Inspection Companies in Knoxville TN you should choose with care. Bentley Inspections has the best Knoxville home inspectors and offers detailed, insightful reports that include every aspect of your home – from the foundation to the roofing, from plumbing to electrical wiring. Plus, with our high-quality photography in each report, you can make an educated decision about purchasing or selling a property.
Bentley Inspections understands that every home is unique. With our extensive experience in the industry, we have seen thousands of homes across the country and know what is essential to look out for during a home inspection.