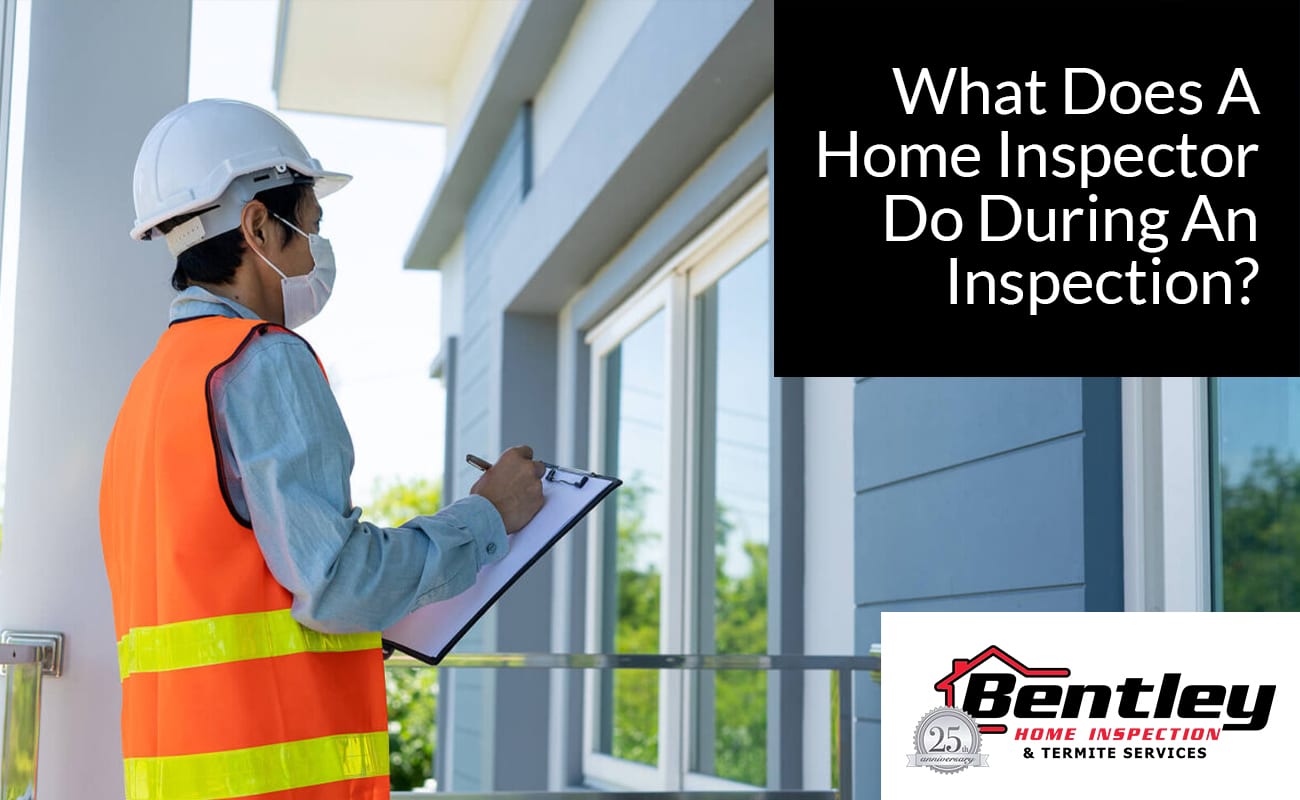 A home inspection is a professional evaluation of the condition of a house. It determines the home's suitability for purchase or rental purposes. Home inspections are integral to real estate transactions all over the US. Inspections prevent fraudulent activities, safeguard the buyer's money, and help a seller get a fair price for what his property is worth.
Many newbies have no idea of what a home inspection entails. During a home inspection, an inspector looks at various aspects of the house; these include the structural and functional components. The inspector will look at the home's structural integrity, safety, heating and cooling systems, electrical wiring, plumbing and drainage systems, roofing materials, foundation and basement conditions, and exterior walls and windows. He will also inspect appliances like stoves and refrigerators for safety and to ensure they function properly.
A home inspection typically takes two hours to complete, but this time can vary and is affected by location, age, and house size. The home inspector presents the homeowner with a detailed report at the end of the inspection. These reports include photos with notes on what he or she has found during their inspection. Some home inspection companies in Knoxville, TN, may present these reports immediately after an inspection, while others may take 24-48 hours for completion and delivery.
Duties of the Home Inspector 
Residential and commercial properties need to be inspected to ensure their inhabitants' safety and keep investments safe; hence, the responsibility of passing on accurate information that helps buyers and sellers make informed decisions lies solely on the home inspector. The best Home Inspectors in Knoxville,TN, are responsible for identifying safety hazards, structural defects, and other problems that could affect the value or habitability of a home. 
A home inspector does not necessarily have to hold a license because the inspection industry is not regulated in all US states; they have to follow certain standards to be considered a professional. 
Other than passing on accurate information, inspectors should also be able to identify any potential risks or hazards that may exist in the home. The duties of a home inspector include the following:
Assembling a report that includes all findings, implications, and recommendations for the home or property being inspected.
Documenting all findings and providing buyers with sufficient information to make an educated investment decision about the property in question
Checking for physical damage to any part of the building.
Conducting a thorough inspection of all systems in the home, including electrical components, plumbing fixtures, appliances, heating or air conditioning units, and gas lines.
Inspecting the living areas for any hazardous materials, including lead paint, asbestos, and other toxic materials.
Examining the property for potential safety hazards,including gas leaks, fire hazards, or other health hazards such as mold and radon. ( advanced inspections require an additional request and are not covered in a general home inspection)
Common Defects Found in Homes
A home is where we spend most of our time, so it is important to ensure that we live in one that is safe and sound. 
A general inspection includes an inspection of around 1600 components in a home. When conducting a home inspection in Knoxville, home inspectors mostly find problems with the following in an inspection:
Roof Inspection: The roof is one of the most important parts of your home. It protects you from all kinds of weather and bears the most brunt. If there is any damage to the roof, it needs to be fixed as soon as possible because ignoring the issue will only lead to more problems in the future. It is the inspector's job to inform the homeowner about the roof condition of a home so they can take timely action and fix small issues before they become costly repairs. 
Plumbing Inspection: You must check all pipes in your house timely; pipes can cause leaks and other problems in the future. If you notice any signs of leaking or rusting on pipes, this needs to be addressed before it becomes a problem later on down the line. 
Termite Inspections: Termites are often found in homes because they love moist, hot environments. This is because termite infestations can cause irreparable damage to your home, so it's important that you inspect them before buying. If you're looking for a home that's more than a few years old and you see any evidence of termites, then you need to hire a pest control professional as soon as possible.
Wood Inspection: Inspect all the wood in your house for pests, rot, or other problems. The best way to do this is by using a flashlight to examine the wood from every angle. If you see any sign of pests, rot, or other problems with the wood in your home, then it's a good idea to speak with a professional about how to solve these issues.
How to Choose an Inspector – The Four Things You Need to Know
Choosing one inspector from hundreds out there is not an easy task. Just like an inspector helps you get a better understanding of the house's condition before you buy it, you need to know who you are choosing for assistance during the biggest investment decision step you have to take in your life. There are some important questions you need to ask before you choose your inspector:
1) What is your specialty? 
2) What is your qualification? 
3) What do you charge?
4) Check if they have a good reputation? 
5) Check if they offer a sample report?
6)Do you hold a license?
7)Can I attend the inspection with you?
8) Can you refer a professional to fix the problems?
9) How long have you been in the home inspection industry?
10) Do you have a website?
11) Can I view your client testimonials?
Asking all these questions will ensure you are hiring the best professional inspector in the field and getting the maximum bang for your buck/.
Effectively Communicate With Your Inspector Before & After The Inspection
Homeowners and inspectors should openly communicate before, during, and after the inspection. Communication ensures that both parties are on the same page and that nothing of concern to a homeowner is missed during the inspection process. This ensures there are no misunderstandings and confusion during the inspection process. The homeowner should be able to answer any questions the inspector may have; this saves him time and ensures a more accurate inspection.
During the inspection, homeowners should ask any questions they may have and go over what needs to be done to solve any issues pointed out by the inspector. An inspection is a great opportunity for the homeowner to educate himself about the home, so it is advised never to miss your home's inspection.
The Importance of Thoroughly Understanding Your Home Inspection Report
A home inspection report is a very important document with a lot of information about the house. Reading can be overwhelming, but if you take the time to understand it and take the inspector's assistance, you will save yourself from making costly mistakes. A home inspection is useless if you don't understand the report handed over to you by the inspector. 
A home inspection report includes all of the following: 
A summary of what was inspected and how it was inspected. 
The inspector's opinion on the condition of each major system in the house. (e.g., plumbing, heating and cooling, electrical) 
Pictures that show any problems identified by the inspector.
A list of repairs that the buyer needs to make to keep this home safe and livable.
The inspector summarizes what was inspected and then provides an overall opinion on how well that system is maintained. For example, if there are problems with the furnace, it will be listed as "needs servicing ."
The inspector's report is usually written in a concise and easy-to-understand manner. A user-friendly inspection report does not use technical terms that are unfamiliar or difficult for the average person to understand. A good report should not be lengthy and usually contains no more than 5-6 pages of text. Home inspection reports also include visuals to help illustrate the condition of various systems and to make it easier for the buyer to understand what needs repair.
No matter what the deal is, whether you are buying a home, selling one, or just want to stay ahead of problems in your existing home, ensure you choose the Best Home Inspection Company in Knoxville.